Archives
Truth Initiative and Mayo Clinic recently collaborated to create the EX Program. The smoking cessation program is developed "for employers, health systems and health plans to offer to their employees and members."
The program builds upon EX, a consumer-oriented platform that has been shown to quadruple smoking cessation rates. Since its inception in 2008, EX has helped over 800,000 individuals stop smoking.
"We developed the EX Program to fill a gap in the market," said Robin Koval, CEO and president of Truth Initiative. "Organizations are still burdened with the financial and health impacts of smoking, and many are frustrated with the poor results they're seeing from wellness programs. Tobacco use is a complex addiction that requires specialized treatment from a provider with deep expertise and experience. We aim to be that provider."
The EX Program equips users with coaching and medication support provided by tobacco treatment specialists at the Mayo Clinic Nicotine Dependence Center and Truth Initiative. Further, the program also enables access to "proven quitting tools and an online community of thousands of smokers and ex-smokers."
In addition to these capabilities, the program also sends reports highlighting employee engagement and outcomes to employers and health plans. Guidance is also available "on promoting the program and setting workplace tobacco policy," to ensure employers meet Affordable Care Act requirements for wellness programs. This is a significant initiative, as smokers cost employers an additional $6,000 each year in contrast to those employees who have never smoked.
"The ability to reach smokers with a digital quit smoking program is unprecedented. Our research has shown that online, interactive interventions are as effective as face-to-face and quit line interventions, but at far lower costs," said Amanda Graham, SVP innovations at Truth Initiative and head of the EX Program. "With the EX Program, smokers can connect with experts and peers at any time, from any device, for as long as they need. Use of the EX community is an independent predictor of success, and 93% of members say they would recommend EX to other smokers who want to quit."
Individuals who are overweight or obese often fear gaining additional weight if they stop smoking, which in turn causes increased health risks.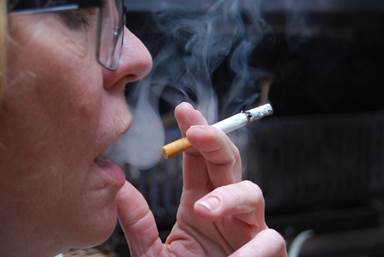 Along with her research team, Marney A. White, Ph.D., M.S., associate professor in the Department of Chronic Disease Epidemiology at the Yale School of Public Health, directed "a randomized control trial of an Internet-administered smoking cessation treatment" that targeted overweight and obese smokers. The study appears in the Journal of Health Psychology.
Participants either volunteered for 12 weeks of nicotine replacement therapy and cognitive behavioral therapy (CBT) or health education. The prevalence of smoking cessation was then measured after 12 weeks following the smokers' quit date and again 24 weeks later.
Based on the findings, researchers concluded that CBT was more effective than health education for those attempting to regulate weight gain while remaining tobacco free. It was also found that those concerned about weight gain are, "less likely to seek treatment and have reported shorter quit attempts and a higher expectation of relapses if they gain weight." Individuals were also more likely to cease smoking efforts if they experienced post-quit weight gain.
"There is a need for tailored smoking cessation treatments for smokers who are overweight or obese, because the combined effect of smoking and obesity on health outcomes is quite grave," said White.
Despite the fact that smokers often weigh less than non-smokers, the severe health implications resulting from smoking far outweigh the benefits of a lower weight. For instance, obese individuals who smoke are 3.5 to 5 times more at risk for developing cardiovascular complications. Due to these risks, researchers concluded the need for smoking cessation treatments, "that address post-cessation weight gain."
Click Here to Access the Full Article on Yale School of Public Health
In the past decade, it has been widely reported that the rate of smoking has steadied, but according to new numbers, that is changing. New research shows the slowing in smoking cessation is related to "the prevalence of depression among current, former, and never-smokers in the U.S."
You might ask, what does depression have to do with smoking rates? Researchers from Columbia University's Mailman School of Public Health aimed to answer that question.
From data analyzed from the National Household Survey on Drug Use (an annual cross-sectional study of approximately 497,000 Americans ages 12 and over), "depression increased significantly, from 16 percent to 22 percent, among current smokers aged 12 to 17, and the prevalence was consistently more than twice as high as that of never smokers."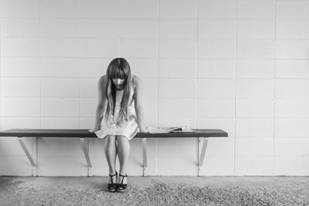 The team found that "depression appeared to have significantly increased in the U.S. from 2005 to 2013 among smokers, as well as among former and never-smokers. While the prevalence of depression is consistently highest among smokers, the rate of increase in depression was most prominent among former and never-smokers."
The startling numbers highlight the need for increased public health efforts aimed at decreasing the prevalence of smoking by taking depression and mental health into account.
Researchers also noted that the examination of "factors that may be leading to increases in depression in the U.S. population among both smokers and non-smokers" is a worthy cause, being that scientific evidence continues to show a correlation between the two.
Substance abuse recovery is already a weighty task, but new research suggests that smokers have a greater risk of relapse than non-smokers.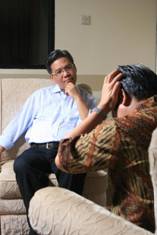 Researchers from Columbia University's Mailman School of Public Health and the City University of New York studied data from 34,653 adults enrolled in the National Epidemiologic Survey on Alcohol and Related Conditions (NESARC) to determine how the lapse in nicotine dependence treatment during illicit substance use recovery affects those in treatment.
Researchers evaluated study participants at "two time points, three years apart, on substance use, substance use disorders, and related physical and mental disorders. Only those with a history of illicit substance use disorders according to specified criteria were included in the final sample."
Findings indicated that "daily smokers and non-daily smokers had approximately twice the odds of relapsing to drug use at the end of the three-year period compared with nonsmokers."
In addition to those findings, those non-smokers found to be smoking three years later "were associated with significantly greater odds of substance use disorders relapse compared to those who remained non-smokers."
Based on the evidence, researchers surmised that "quitting smoking will improve anyone's health", but that those in treatment for illicit drug use stand an even greater benefit by quitting or not picking up the habit at all.
New preliminary evidence shows telehealth, or telephone-based smoking cessation counseling provided to smokers shortly after undergoing a lung cancer screening can be "effective at helping people stop smoking."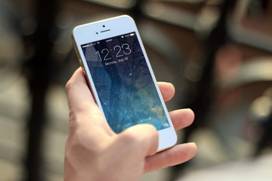 Lead researcher, Kathryn L. Taylor, PhD, a behavioral scientist and a professor of oncology at Georgetown Lombardi Comprehensive Cancer Center noted that the short period after receiving a screening is a prime example of a "teachable moment," adding, "When smokers are thinking about their health and may be ready to make a change – offering help makes a difference, and may help save lives."
For those curious about how telephone-based counseling sessions work, the study provided participants with their first counseling session right after they received their screening results. Over the next three months, six 10-15 minute sessions were conducted. At the conclusion of the study, participants who said they had remained abstinent of smoking were given a nicotine saliva test to confirm their abstinence. "Researchers found that eight (17 percent) people in the telephone counseling group had verifiably quit, compared to two (4 percent) in the other group."
According to the researchers, the study findings were "so promising that investigators have been funded through [National Institutes of Health (NIH)] to conduct a much larger study of telephone-based cessation counseling." The addition of more study participants could help significantly increase a life-saving intervention mechanism.
New research is uncovering factors linking depressed smokers to more difficult resistance to relapses.
Researches are currently, "testing a new smoking cessation treatment, combining medication and behavioral activation therapy," that is targeted towards depressed smokers, who are often omitted from smoking cessation clinical trials.
"People have thought for some time that depressed smokers have difficulty quitting because they experience a more pronounced withdrawal syndrome, but the evidence is scarce because depressed smokers are hard to recruit and consequently have not been as studied. But now we have gathered together convincing empirical support for this theory, which can be used to justify new treatment approaches," said Professor Lee Hogarth of the University of Exeter's Psychology department and co-author of the paper.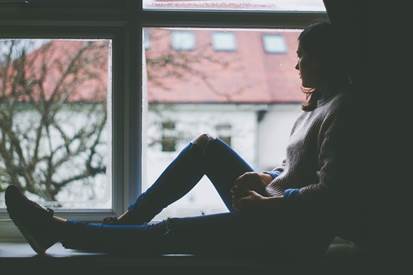 The senior author of the study, Professor Brian Hitman of the Northwestern University Feinberg School of Medicine claimed that this is the first targeted approach for depressed smokers that aids with smoking cessation.
According to the study, depressed smokers encounter severe withdrawal states and symptoms that, "contribute to resumption of smoking, including low mood, difficulty engaging in rewarding activities and impaired thinking/memory." Furthermore, depressed smokers often necessary lack coping techniques. Nicotine often helps to diminish these symptoms, which causes higher relapse rates among depressed individuals.
"Many smokers learn, 'If I smoke in this situation, my mood gets better.' But while smoking improves mood in the short term, it produces a long-term decline in mood," said lead author Amanda Mathew, research assistant professor in preventive medicine at Feinberg and a licensed clinical psychologist. "On the other hand, successfully quitting smoking is associated with improvements in mental health."
Adverse states that occur when depressed smokers attempt to quit include low levels of pleasure in rewarding activities, negative feelings and difficulty with concentrating and decision making.
Researchers are pairing Chantix and behavioral activation to improve concentration, memory and moods. It is believed that through these channels, relapse rates will decrease.
The study is occurring at Northwestern Memorial Hospital and the University of Pennsylvania and is currently accepting participants.
A new study, published in the American Journal of Preventative Medicine, shows that smoking cessation outcomes are doubled if hospital patients speak with a nurse or staff member trained in the most effective ways to coach patients on how to stop smoking and where to find additional resources and treatment options.
"They were armed with everything they needed when they left - medication, behavioral tactics, a manual to help them stay on track," said Sonia Duffy, a professor of nursing at The Ohio State University and lead author of the study. "Hospitalization is the perfect time to help people quit. They're more motivated and nurses can explain how smoking harms their health, including slowing healing."
The study focused on the self-reported and lab-confirmed quit rates of 1,528 patients in five Michigan community hospitals after six months of discharge. Three of the hospitals' nurses had undergone a one-hour training for smoking cessation, met with patients at least once.
After the sixth month of being released, the study found that, "16.5 percent of the smokers from the intervention hospitals said they'd quit, compared to 5.7 percent from the other hospitals."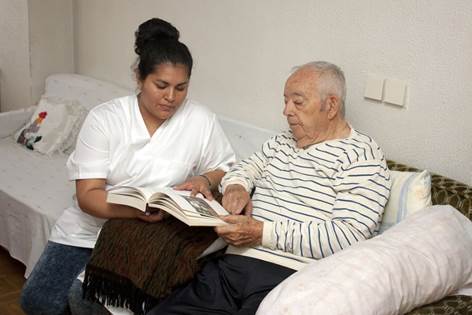 Duffy claims that smoking cessation techniques are not commonly taught in nursing schools and counseling for smoking cessation is "spotty" throughout U.S. hospitals. She also believes that nurses don't always inform patients about counseling, but instead refer them to the Tobacco Quit Line. Instead, she says that smokers should be provided with a plan and tools while they are in the hospital to effectively enhance the chances of their success.
These "Tobacco Tactics" were developed to adhere to the Joint Commission standards, "which are currently voluntary, but are expected to become mandatory."
At Tobacco Tactics hospitals, nurses spent an average of nine minutes with patients, while staff at the other two hospitals did not alter their approach to patient care. Nurses provided the most effective tools and quit-smoking aids for to smokers in the Tobacco Tactics hospitals based on their individual addiction and past attempts at quitting. Smoking cessation strategies were also taught to smokers, "including identifying triggers and planning strategies to manage cravings."
Patients received a brochure and advice from a physician on quitting, as well as a card with the 1-800-QUIT-NOW Tobacco Quit Line number. Patients also had the option to view an informative video on quitting and read the Tobacco Tactics manual and a smoking cessation oriented magazine.
A recent study published in the journal, Nicotine and Tobacco Research, found that female smokers who were prescribed varenicline were more likely to quit smoking than those who were given bupropion or nicotine patches.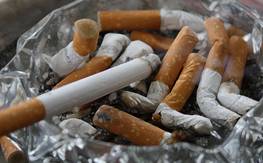 The study, "Sex Differences in Smoking Cessation Pharmacotherapy Comparative Efficacy: A Network Meta-analysis," was led by researchers from The City College of New York's Sophie Davis Biomedical Education/CUNY School of Medicine, Yale University, and Yeshiva University. Over 14,000 cigarette smokers participated in the clinical trial study. Unlike the female participants, male participants exhibited "no differences in the likelihood of successfully quitting smoking when given varenicline, bupropion or nicotine patch." Previous research supported the evidence that medicine can aid in smoking cessation and that varenicline is the most effective medication for women.
"Before our study, research had shown that among the choices for medications for smokers who wanted to quit, varenicline was the clear winner when it came to promoting quitting," said Smith. "Our study shows this is clearly the case for women. The story seems less clear among men, who showed less of a difference when taking any of the three medications."
Approximately one in six adults smoke cigarettes in the United States, which contributes to 555,000 deaths per year. The U.S. Food and Drug Administration (FDA) had approved three prescription medications to aid with smoking cessation. These medications include nicotine replacement therapies, varenicline and bupropion.
Findings from a new study from the May/June issue of Annals of Family Medicine discusses the Ottawa Model for Smoking Cessation's (OMSC) success, "in increasing rates of tobacco cessation treatment delivery," when used in primary care practices. The study was conducted by 481 clinicians in 32 primary care practices in Ontario, Canada, with 3,870 participants.
The OMSC utilizes the three A's model: "Ask (identify smoking status), Advise (counsel patients to quit smoking) and Act (assist with cessation)." The study revealed that there was an increase of delivery rates of the three A's. "(Ask: from 55 percent to 71 percent; Advise: from 46 percent to 64 percent; Act: from 35 percent to 54 percent)."
Researchers also discovered that implementing over eight of the 10 OMSC best practices correlated with the increased delivery rates of the three A's. This signified the importance of solely using the implementation model.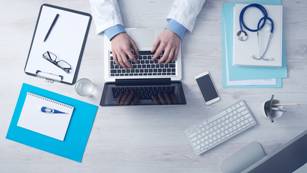 The study also revealed that physicians may not be fully utilizing opportunities to screen their patients for tobacco use, as clinicians tended to discuss tobacco use more often during period exams.
Lead study author, Sophia Papadakis, Ph.D., explains that, "the involvement of non-physician staff in a team approach to smoking cessation as well as use of electronic medical record prompts are two of the intervention strategies that appear to be important."
Additionally, the study found evidence, "multicomponent tobacco cessation interventions are effective in primary care settings."
The OMSC was created in the early 2000's and included 21 hospitals in the Ottawa region and is now being used in 68 Ontario hospitals. The model is structured after the University of Ottawa Heart Institute's approach to, "to document the smoking status of all admitted cardiovascular patients and ensure 98 percent of hospitalized patients who smoke receive bedside smoking cessation interventions from staff and follow up after they are discharged."
Papadakis and her team also identified key barriers that impact physicians' abilities to administer evidence-based tobacco cessation treatment, which include time, confidence and understanding.
The Ask and Act tobaccos cessation program is provided to family physicians by the AAFP. This program, "encourages family physicians to ask all patients about tobacco use and then act to help them quit." A toolkit was also created for family physicians and their patients to provide information about tobacco and nicotine cessation resources.
Through current research, Papadakis continues to make improvements of the OMSC intervention program in hopes to lower the usage of tobacco.
Click Here to Access the Full Article from American Academy of Family Physicians
A new recommendation from US Preventive Services Task Force is encouraging heavy smokers to undergo a yearly screening for lung cancer, based on findings from a recent study citing evidence-based behavioral strategies should be used, at each visit, to motivate smokers to quit. As an added bonus, the Centers for Medicare and Medicaid Services (CMS) has also "approved lung cancer screenings as a preventive service benefit."
"Lung screening with low-dose CT will save many lives by detecting lung cancer at earlier, treatable stages," explained Benjamin A. Toll, PhD, associate professor of public health at the Medical University of South Carolina (MUSC), and coauthor of the study.
Toll adds that, in order to be successful, the strategy is must be two-fold – tobacco treatment must be used in conjunction with lung screening to see positive results. It is also recommended that all smokers be given access to evidence-based interventions, supported with follow-up contacts to ensure all necessary steps are being taken in order to quit.
By combining all of these strategies, patients are most likely to maximize the benefits or screening and even quit the habit altogether.
Click Here to Access the Full Story from Oncology Nurse Advisor