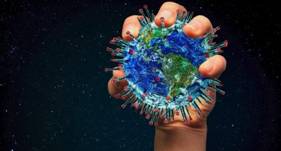 Researchers at the University of Maryland School of Medicine found that public health measures designed to reduce the spread of COVID-19 may be linked to a reduction in hospital admissions for COPD. The study, accepted for publication in medRxiv, suggests the significant decline is due to a drop in circulating seasonal respiratory viruses such as influenza.
The pandemic led to widespread implementation of stay-at-home orders, social distancing, and masking mandates. Along with reducing the spread of COVID-19, these public health measures also reduced the transmission of common seasonal triggers of COPD exacerbations.
To determine if these measures impacted COPD-related hospital admissions, researchers conducted a retrospective analysis of data from a large, multicenter healthcare system. They compared season-matched weekly frequency of hospital admissions for COPD before and after implementation of public health measures for COVID-19. Community viral prevalence was estimated using regional Center for Disease Control and Prevention test positivity data and correlated to COPD admissions.
What they found was a 53% decline in COPD hospital admissions, which "was most pronounced in patients with fewer comorbidities and without recurrent admissions," and led researchers to conclude that the "implementation of public health measures during the COVID-19 pandemic was associated with decreased COPD admissions. These changes are plausibly explained by reduced prevalence of seasonal respiratory viruses."
Added Insights from Dr. Nair: Simple actions such as wearing masks and limiting exposure to others are helpful in controlling viruses like influenza. Those with emphysema typically maintain the practice of limiting contact to avoid getting sick, especially in the winter. Thus, use of masks is a cost effective, safety measure worth employing for some going forward.

With COPD poised to become the world's third leading cause of death by 2030, there is a desperate need for new treatments. One clinical trial underway at Temple Health and other sites nationwide is offering hope and relief to participants by targeting the overactive nerves in the airways that contribute to COPD symptoms and flare-ups.
That promise is based on early outcomes of the AIRFLOW-3 Clinical Trials evaluating Targeted Lung Denervation (TLD), an investigational procedure designed to reduce airway nerve activity for patients who still experience flare-ups despite their medications. It involves a one-time, non-surgical outpatient procedure performed through a standard bronchoscope – a thin flexible tube that is inserted through the mouth into the lungs to put in place an investigational device called the Nuvaira Lung Denervation System. Once in place, the system delivers targeted radiofrequency (RF) energy to the nerves located on the outside of the airways.
Individuals participating at the Temple University trial site, which has so far treated the most patients in the U.S., report improved lung functions that have allowed them to return to their active lives with only their daily medications.
Added Insights from Dr. Nair: The therapy described here is more of a concern for those with asthma, where the main problem is airway narrowing from "bronchoconstriction" as opposed to emphysema, where this is only one of several factors causing breathing difficulty. However, shortness of breath and wheezing are two of the main symptoms that occur when the bronchial tubes constrict. Thus, short acting inhalers, such as Albuterol, are used effectively for these situations.
Read about Temple patient experiences at 6 ABC News and learn more on the AIRFLOW-3 Clinical Trial website.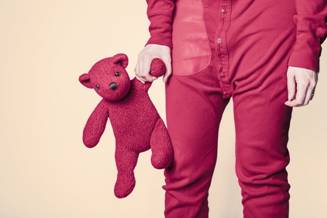 Touch is essential, and a lack of it can have a negative impact on someone's quality of life. It can also lead to or exacerbate mental health issues, especially for people suffering from chronic obstructive pulmonary disease (COPD) who need to continue quarantining until the COVID-19 pandemic comes to an end.
If you or someone you know is feeling lonely or isolated, here are nine gifts that can help cope with a lack of touch and human interaction.
Therapy balls — These are great alternatives for anyone longing for a massage. Placing these balls under different areas of the body can release tension and activate pressure points. Massage pillows are also available for people looking to restrict movement.
Weighted blanket — These blankets mimic deep pressure touch, which is a firm, hands-on touch that can help reduce stress and anxiety.
Bath and shower bombs — A warm bath or shower can be soothing for anyone suffering from touch-deprivation. Fizzy bath and shower bombs can take these activities to the next level by changing the color of the water and filling the shower or tub with pleasant scents.
A personal foot bath — Not only does this re-create the feeling of a foot massage, but by throwing in essential oils and wearing a clay mask, you can create your own little in-home spa day.
Stuffed animal/body pillow — Kids aren't the only ones who can find solace in a stuffed animal. Limited research shows that touching an inanimate object, such as a teddy bear, can soothe anxiety and fear in adults. A large stuffed animal can also double as a comfortable — and comforting — body pillow.
Skin-care products — Self-touch while caring for your skin with oils, lotions or exfoliants can be very soothing. It can also help slow things down as you pay attention to the sensations you're feeling.
A warm hug from your dryer — Warming up a bathrobe or neck wrap in a microwave or dryer and wrapping it around your body can be extremely soothing and cozy. Some wraps even offer aromatherapy and deep pressure touch when heated.
Cat robot — A great alternative for people who can't take care of or who may be allergic to cats, these robots are incredibly lifelike — they heat up, imitate the rise and fall of a cat breathing, respond to touch and more.
Somatic therapy — This is a form of psychotherapy that utilizes self-touch to help explore any emotional issues you may be grappling with.
Read the whole story for more on coping with isolation and loneliness.
Living a healthy lifestyle that includes regular exercise and abstinence from smoking is a great way to keep your lungs healthy. It is also important to have good dietary habits, and that includes eating or drinking fruits that contain antioxidants and vitamins.
Studies show people who consume large amounts of apples and tomatoes are less likely to have lung problems. According to Science Daily, this could be because of all the antioxidants in the peel of an apple and the color of a tomato. Consequently, keep the skin on whenever you are juicing them, or in the case of apples, blending them into a smoothie.
Fruit juices made from dark berries — raspberries, blackberries or blueberries — may help in preventing lung cancer because they contain antioxidants that protect cells from free radical damage. Berries also contain anthocyanins, which also lowers the risk of lung cancer.
Eating 1½ pieces of fruit and a large tablespoon of vegetables per day can reduce the risk of chronic obstructive pulmonary disease by protecting against emphysema or chronic bronchitis — two conditions that can cause COPD — according to Science Daily. And adding foods rich in omega-3 fatty acids such as nuts or flaxseeds can lower the risk of lung inflammation and ultimately, lung disease.
Read the full story for more information on the health benefits of fruit juices and vegetables.
Hyperexpanded lungs, which occur when air sacs break down and become enlarged, are commonly associated with diseases such as emphysema and chronic obstructive pulmonary disease (COPD) and can make breathing difficult. The good news is that doing some sort of cardiovascular exercise a few times a week can reduce the effects of hyperexpanded lungs.
Walking is a healthy, low-impact way to improve lung function. However, those suffering with hyperexpanded lungs should take things slowly at first and set modest goals. For example, start by walking for five minutes, or try making it to the end of the block and back.
The Cleveland Clinic recommends people count their steps when inhaling, and then exhale for twice as many steps. So, if you are inhaling for steps one, two or three, exhale for the next six steps. It's a good idea to practice this formula whenever you are a walking, so it becomes a habit.
Once you begin walking regularly, increase the distance each time. But be smart — if breathing becomes difficult, stop and rest.
Read the whole story to learn about other cardiovascular and breathing exercises.