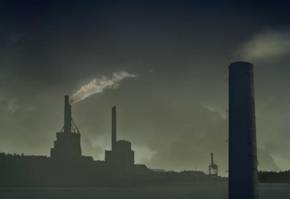 Despite dramatic reductions in adult smoking rates, vastly improved air quality, a plethora of safety mandates and other advances, low-income Americans continue to suffer from COPD and other respiratory illnesses at a disproportionately higher rate than their wealthier counterparts. The reason, according to a recent study in JAMA Internal Medicine, is likely socioeconomic.
Working with health examination survey data collected by the U.S. Centers for Disease Control and Prevention (CDC) over the past 60 years, researchers examined three types of pulmonary outcomes – respiratory symptoms, respiratory diagnoses, and spirometry results – in children ages 6-17 years and adults aged 18-74 years. They also assessed trends in current/former smoking prevalence. Socioeconomic status, this was defined by family income and (for adults) educational achievement, which was included in the CDC survey data.
What they found was that "many income-based gaps in indicators of lung health persisted or potentially worsened despite secular improvements in air quality, occupational safety, tobacco control, and medical care – and in average lung function – suggesting that the benefits of these advances have not been equitably enjoyed."
Researchers noted that multiple factors likely contribute to these disparities. Among these are unequal exposure to cigarette smoke, air pollution, workplace hazards, pulmonary infections, in utero exposures, premature birth, nutritional deficiencies, and other factors.
They concluded that, despite overall improvements in air quality and occupational exposures, individuals with lower socioeconomic status and racial/ethnic minorities still encounter more unhealthy exposures on the job and live in more polluted neighborhoods.
"Destitution also increases individuals' susceptibility to air pollution, possibly owing to interaction with other harmful exposures or chronic illness. Finally, unequal access to health care may play a role; good medical treatment of airway disease can improve symptoms and lung function," they wrote, noting that these disparities "are likely clinically significant…suggesting that the widening disparities we found could contribute to the growing income-based inequalities in US life-expectancy."
Added Insights from Dr. Nair: Socioeconomic status is, on its own, just one of many factors that can affect one's ability to stay healthy.
Read the full study in JAMA Internal Medicine and coverage in The New York Times.