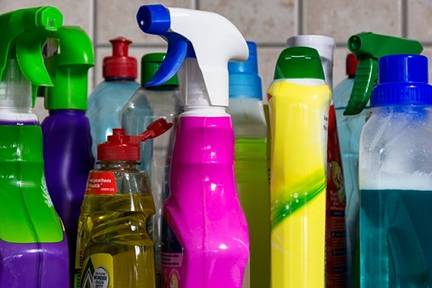 The use of chemical disinfectants may increase the risk of chronic obstructive pulmonary disease (COPD) in nurses, suggests a new study, "Association of Occupational Exposure to Disinfectants With Incidence of Chronic Obstructive Pulmonary Disease Among U.S. Female Nurses, published in JAMA Network Open.
While smoking remains the primary cause of COPD, exposure to health-hazardous substances found in dust, vapor, gases, and fumes may exacerbate as many as a fifth of all COPD cases. Exposure to cleaning products, particularly disinfectants, may also increase the risk of COPD. The latter studies focused mainly on those whose jobs are explicitly cleaning rather than people working in other fields in which disinfectants are commonly used, including healthcare.
Thus, in the JAMA Network Open study, researchers analyzed the incidence of COPD among nurses in the U.S. who were regularly exposed to disinfectants. The study examined self-reported data from more than 73,000 female nurses, with an average age of 54, who did not have COPD. Nearly a third (28%) were former smokers, and only 6% were current smokers. Of the nurses included, 23% reported using disinfectants only to clean surfaces, and 19% said they used them to clean medical instruments.
In all, 582 nurses were diagnosed with COPD by the end of the study period – from 2009 through 2015. Using statistical models, investigators assessed the relative risk of developing COPD based on exposure to disinfectants. Nurses who used any disinfectant weekly had a 35% increased risk of developing COPD. Among those who reported using disinfectants more often (four days per week or more), the risk increased by 43%.
Notably, higher risk followed exposure to hypochlorite bleach or hydrogen peroxide, which are known to cause cell damage.
For more information about the study, check out the result, and additional information at COPD News Today.
Individuals exposed to vapors, fumes, gas and dust in the workplace are more likely to show early signs of disease located in the lung tissue.
"Interstitial lung disease is a family of over 100 diseases each characterized by inflammation and/or scarring (fibrosis) in the walls of the air sacs (alveoli) of the lungs," said study coauthor Dr. David Lederer, who co-directs the Interstitial Lung Disease Program at Columbia University Medical Center in New York.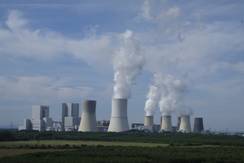 Approximately 40,000 Americans die from interstitial lung disease (ILD) each year. Researchers began studying the causes of ILD by focusing on the earliest changes that occur in the lungs before the disease's clinically evident development. IDL can occur due to "asbestosis from asbestos exposure and pulmonary sarcoidosis," as well as "black lung from working in coal mines" and from "exposure to mold in the home or workplace."
By analyzing chest CT scans of 5,702 adults over a six-year period, researchers were determined to understand the role of workplace exposures and the impacts they can have on the lungs. Participants were tasked with reporting their rates of exposure to fumes, dust, vapors and gas. The researchers then "drew exposure estimates from data created by the National Institute for Occupational Safety and Health (NIOSH)."
Individuals who reported higher exposure rates, especially to gas or dust, were more likely to have increased "opaque areas" commonly associated with ILD, also known as high attenuation areas. Researchers also discovered that increased exposure to gas or vapors were associated with nearly double the risk of interstitial lung abnormalities.
The most common symptoms to develop are "breathlessness during exertion and dry cough (meaning a cough without significant production of sputum or phlegm)."
"These symptoms worsen over time and in moderate to severe disease, people living with ILD are prescribed oxygen. Despite the use of oxygen and other treatments, fibrotic forms of ILD eventually become life-threatening," Lederer added.
To effectively prevent these exposures from occurring, it is critical that individuals first speak with a doctor about their workplace conditions and possible exposures.
"Workers should obtain the generic names of any chemicals and other agents in the workplace, and either the worker or the patient should obtain Material Safety Data Sheets (MSDS) for each agent," Lederer said. "Workers should also follow the instructions given by their employer regarding the use of personal protective equipment, such as masks, gloves, and respirators."
A review of these MSDS's, which should be provided by employers, can help to identify if certain exposures are linked to the occurrence of lung disease.
A new study out of Guangzhou, China suggest that people who burn wood or other "biofuels" for heat or cooking may have a heightened risk of emphysema and related lung conditions.
Until now, the role of smoke from biomass fuels – which refer to biological materials including wood, crops and animal dung that are burned for energy – has been unclear. However, the Chinese study's findings strengthen the evidence that exposure to biomass smoke is a risk factor for COPD.
In an analysis of 15 international studies, researchers found that people exposed to this smoke in their homes generally had a greater risk of chronic obstructive pulmonary disease (COPD) than those who used other sources for cooking and heating.
The study, published in Chest, combined the results of studies out of Asia, South America, Mexico and Spain involving a total of 3,719 adults with COPD and 39,000 healthy individuals who were surveyed regarding past exposure to biomass smoke at home. Though studies cannot prove cause-and-effect, a relationship between biomass smoke exposure and risk of COPD was found.
Researchers found that participants who reported exposure to biomass smoke at home were more than twice as likely to have COPD as those with no exposure. These risks were consistent in men and women across geographical regions, and seemed to affect COPD risk independent of cigarette smoking. However, smokers exposed to biomass smoke had more than four-fold the risk of COPD than non-smokers who did not burn biomass fuels at home.
With biomass fuels thought to be used for cooking and heating in half of homes worldwide, particularly in rural areas of developing countries, the research team concludes that "the public health consequences of biomass smoke with regard to COPD (are) important," and reducing exposure might help prevent some cases of lung diseases. Click here to access the full story on Medline Plus
New research from the National Institute for Occupational Safety and Health (NIOSH) indicates that exposure to coal dust is directly linked to the severity of emphysema in smokers and nonsmokers alike. These findings highlight a health problem related to a growing number of individuals, as coal production has nearly doubled worldwide in the past 25 years.
Researchers at NIOSH compared lung autopsy results from 722 individuals, including 616 coal miners and 106 non-miners from West Virginia and Vermont between 1957 and 1978. Exposure to coal dust was estimated using work history data and job-specific dust exposure estimates. Sections of the lungs were then examined to determine the presence and extent of emphysema, which was graded for type and severity. Lung tissue from a smaller subset of the study group was also analyzed for dust content.
Researchers found that cumulative exposure to respirable coal mine dust to be a significant predictor of emphysema severity. Cigarette smoking, age at death and race were all accounted for separately, and emphysema in miners was found to be significantly more severe than non-miners in both smokers and non-smokers. However, emphysema was also more severe among smokers than non-smokers in miners and non-miners, demonstrating that cigarette smoking and dust exposure have similar effects on emphysema severity.
It was also found that higher concentrations of coal dust in the lungs negatively affected the severity of emphysema.
Researchers caution that the data was collected from individuals who worked in the mines before enforcement of the federal standard limiting legal coal dust concentrations in 1972. This removes any immediate relevance to current occupational safety standards.
Nonetheless, researchers believe that, even at the current federal standard, a working lifetime of exposure to coal dust will produce a cumulative exposure similar to the levels found in the autopsied miners. Coal dust exposure is now generally accepted as a cause of COPD, but this study will improve the recognition of dust-induced COPD, its relationship to cigarette smoking, and could enhance prevention efforts, diagnosis and medical management of occupational dust-related lung diseases. Click here to read the full story on ScienceDaily.