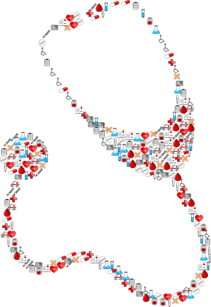 Chronic Obstructive Pulmonary Disease (COPD) is much more common among never-smoking older women who are morbidly obese (having a body mass index of 40 or higher) than among their female peers in the normal weight range. Morbidly obese older men who have never smoked also had a much higher prevalence of COPD than never-smoking men who were normal weight, reported lead author professor Esme Fuller-Thomson, Sandra Rotman, endowed chair at University of Toronto's Factor-Inwentash Faculty of Social Work and Department of Family and Community and director of the Institute for Life Course and Aging.
"Surprisingly few studies have focused on never-smoking COPD patients," said co-author Senyo Agbeyaka, a graduate of the University of Toronto's Factor-Inwentash Faculty of Social Work. "We wanted to address this gap in the literature by examining which factors are associated with COPD among never smokers aged 50 and older."
COPD is the third leading cause of death in the U.S.
In addition to obesity, older age and lower income were associated with COPD among both men and women. Among women, but not men, height and education level were negatively associated with COPD, but being married was associated with higher odds of COPD, the report found.
The study was based on a nationally representative sample of non-Hispanic white respondents aged 50 and older who reported that they had never smoked. Data were drawn from the 2012 Center for Disease Control's Behavioral Risk Factor Surveillance System. The final sample included more than 110,000 respondents, of whom almost 4,000 were morbidly obese and 5,000 reported that they had been diagnosed with COPD.
The survey did not allow researchers to identify why older obese Americans who were never smokers had such a high prevalence of COPD. "These findings highlight the importance of health care professionals routinely screening their older obese patients for COPD, even when the patients have no history of smoking" said professor Esme Fuller-Thomson.
COPD is a group of progressive lung disorders that make breathing difficult, including emphysema and chronic bronchitis. The best-known risk factor for COPD is smoking, but one-quarter of COPD patients have never smoked.
Often used as an alternative to traditional cigarettes, e-cigarettes are battery-powered devices that frequently contain nicotine solutions. Although many adults use these devices for smoking cessation purposes, "researchers have raised concerns that teenagers may be using them as a gateway into this very habit." Use of e-cigarettes is prevalent among teenagers, despite the fact that they are banned for sale to individuals under the age of 18.
A recent research study published in Pediatrics, the official journal of the American Academy of Pediatrics, has revealed far more serious outcomes associated with use of e-cigarettes than nicotine addiction and the possible transition to cigarettes.
Dr. Mark L. Rubinstein, the lead study author, and his team at the University of California, San Francisco discovered that teenagers known to "vape" could in fact "be exposing themselves to dangerous chemicals that have been linked to cancer." It is critical that teenagers are informed that toxic substances are contained in both e-cigarettes and in traditional ones, and even nicotine-free devices may still be harmful.
"Teenagers need to be warned that the vapor produced by e-cigarettes is not harmless water vapor, but actually contains some of the same toxic chemicals found in smoke from traditional cigarettes. Teenagers should be inhaling air, not products with toxins in them," said Dr. Rubinstein.
The researchers collected and analyzed 104 adolescents' urine samples, 67 of who used e-cigarettes and 17 of who used both e-cigarettes and traditional cigarettes. The other twenty teenagers neither smoked nor vaped. Based on their study, Dr. Rubinstein and his team determined that teenagers who used e-cigarettes "had a three times higher concentration of toxic compounds in their bodies than their non-vaping peers."
Rubinstein's study was the first of its kind to test for harmful carcinogenic substances including chemicals such as "acrylonitrile, acrolein, propylene oxide, acrylamide, and crotonaldehyde," among teenagers who use e-cigarettes. Each one of these toxins have been labeled as either carcinogenic or potentially carcinogenic to humans.
Researchers also discovered that some of the substances that were discovered in the bodies of adolescents using "flavored, nicotine-free e-cigarette liquid," such as propylene glycol and glycerol, have been shown to create carcinogenic compounds if they are heated.
"When they're heated to the high temperatures required for vaporization, they can produce toxic substances that are potentially carcinogenic," said Dr. Rubinstein.
A recent study published in Lancet, suggests that flare-ups resulting from chronic obstructive pulmonary disease (COPD) can be reduced by 20 percent through the use of a combined triple inhaler.
Researchers from The University of Manchester conducted a year-long trial involving 2,691 patients who were current or former smokers with COPD. Over a thousand participants were provided with a new inhaler that contained three different compounds, another thousand were provided with the most commonly used inhaler, and 500 were provided with two inhalers that contained the triple combination.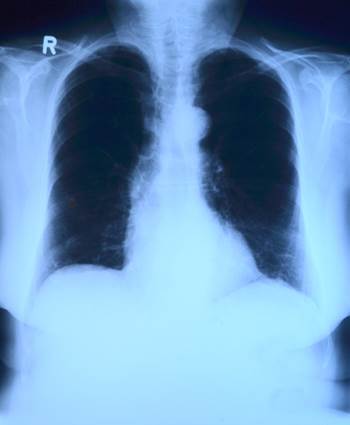 On average, patients experience 1.3 exacerbations per year. These commonly result from infections that can lead to hospitalizations, faster progressions of the condition and even death. Yet, researchers discovered that, "the risk of an exacerbation was reduced by 20 percent in the group using the triple inhaler."
"This is the first long-term study to look at the possibilities of triple therapy as a preventative measure for COPD exacerbations," said Jørgen Vestbo, Professor of Respiratory Medicine at The University of Manchester. "COPD exacerbations lead to approximately 150,000 hospital admissions and 1.2 million bed-days every year in the UK, so to reduce this figure by 20 percent would make a huge difference, not only for patients' quality of life, but also for the resources of the NHS."
Researchers also discovered that the triple combination inhaler also aided in improving lung function and helped to reduce overall symptoms. Additionally, the study is the first of its kind to, "study a biomarker for individualizing treatment." Through the use of a blood eosinophil, researchers were able to identify patients, "more likely to have even greater benefit from the triple inhaler containing an inhaled steroid."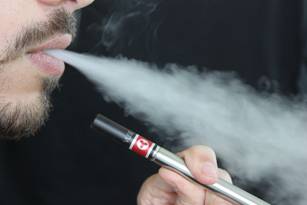 At the current juncture, electronic cigarettes, or e-cigs, are not nationally regulated as a tobacco and help contribute to lung diseases such as emphysema and chronic obstructive pulmonary disease (COPD), the third leading cause of death nationwide. Additionally, smoking is the leading preventable cause of death in the world. So, if the problem is so large, why have e-cigarettes not yet been regulated nation-wide?
The Food and Drug Administration (FDA) has recently proposed polices that would include e-cigs as tobacco products and specifically include them in the Family Smoking Prevention and Tobacco Control Act that was signed into law by President Obama. The FDA is still aiming to extend other tobacco laws to include e-cigs, since the FDA oversight was limited to solely include cigarettes.
Because the decision to create nationwide regulations has already taken nearly a year to rule on, some "state and local jurisdictions have stepped in to pass laws and policies within their authority." These policies include minimum age of purchase laws, location limitations of where e-cigs can be used (much like those of traditional cigarettes), and the additional taxes for the purchase of e-cigs and the associated accessories.
While these policies can be useful as a temporary fix, state laws can change often and quickly so the FDA will need to move quickly in order to create "rules and regulations that will achieve the greatest population health benefit and result in the beginning of the end of smoking as we know it."
Click Here to Access the Full Story on U.S. News and World Report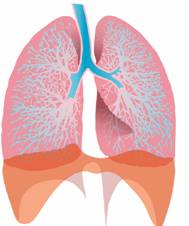 Have you ever heard of organ-on-a-chip? If you haven't, you may soon. Researchers at Wyss Institute for Biologically Inspired Engineering at Harvard University recently developed a model of the human small airway to help study lung inflammatory diseases, such as asthma and chronic obstructive pulmonary disease (COPD), outside of the body.
This development will help to "gain new insights into the disease mechanisms, identify novel biomarkers, and test new drug candidates", without the invasiveness and costs associated with surgery. Additionally, the researchers also created a "microfluidic model of the lung small airway that recapitulates critical features of asthma and COPD", which gives the team "a window on molecular-scale activities in the context of living human lung tissue."
The team also noted that the organ-on-a-chip can be utilized as a discovery platform for disease-specific drugs and biomarkers. This means that "drugs targeting different key molecular components of inflammatory pathways can potently suppress pathological processes in asthma and COPD-tailored small airway chips."
The organ-on-a-chip technology is helping to not only map out how COPD affects the human body, but how personalized treatments can be identified and created to help improve quality of life.